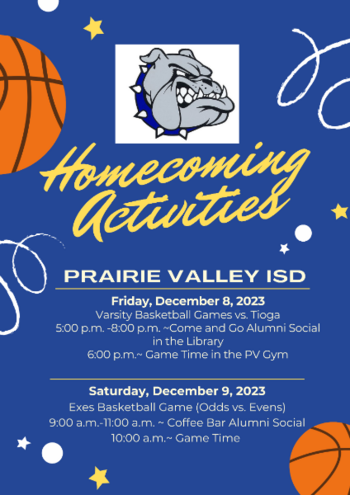 Prairie Valley will host its Homecoming on December 8 - 9 this year. We welcome all to attend the activities.
Homecoming Schedule

Friday, December 8

Saturday, December 9

5-8 p.m. Come and go alumni social in the library

9-11 a.m. Coffee bar alumni social

6:00 p.m. Varsity tip-off against Tioga

Exes Basketball Game (odds vs. evens)

Homecoming queen to be crowned at the game.

Pups mini cheerleaders will perform at the game.
read more
School News and Announcements News