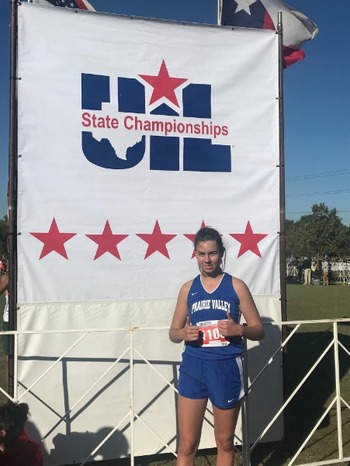 Cosima Ermert led the Lady Bulldogs at the regional cross country meet. Ermert's placing qualified her as an individual at the State Cross Country Meet. Great job Cosi!
read more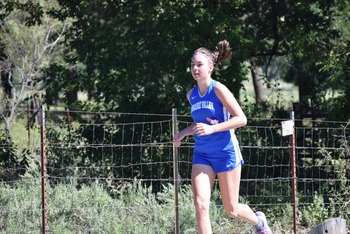 The Prairie Valley Cross Country teams ran at the district meet October 10 in Bowie. Once again the Varsity Girls team ran away with the district championship. The district championship also qualifies the entire team for the regional meet. With a first place win by Cosima Emert as well as a top ten placing from Shelby Roof (3rd), Allie Brown (4th), and Hailey Winkler (9th), the Lady Bulldogs have great potential at the regional meet.
Senior Bulldog William Winkler is no stranger to the regional meet. This year will be William's third trip to the regional meet. William qualified for the state meet his junior year and hopes to qualify again.
Also placing at the district meet in the JV division were Kincaid Johnson, Veronica Gutierrez, Sydni Messer, and Randi Gilleland.
Junior High was well represented as Tyler Winkler had a fifth-place finish and Karagan Ritchie had a sixth-place finish.
read more